Speakers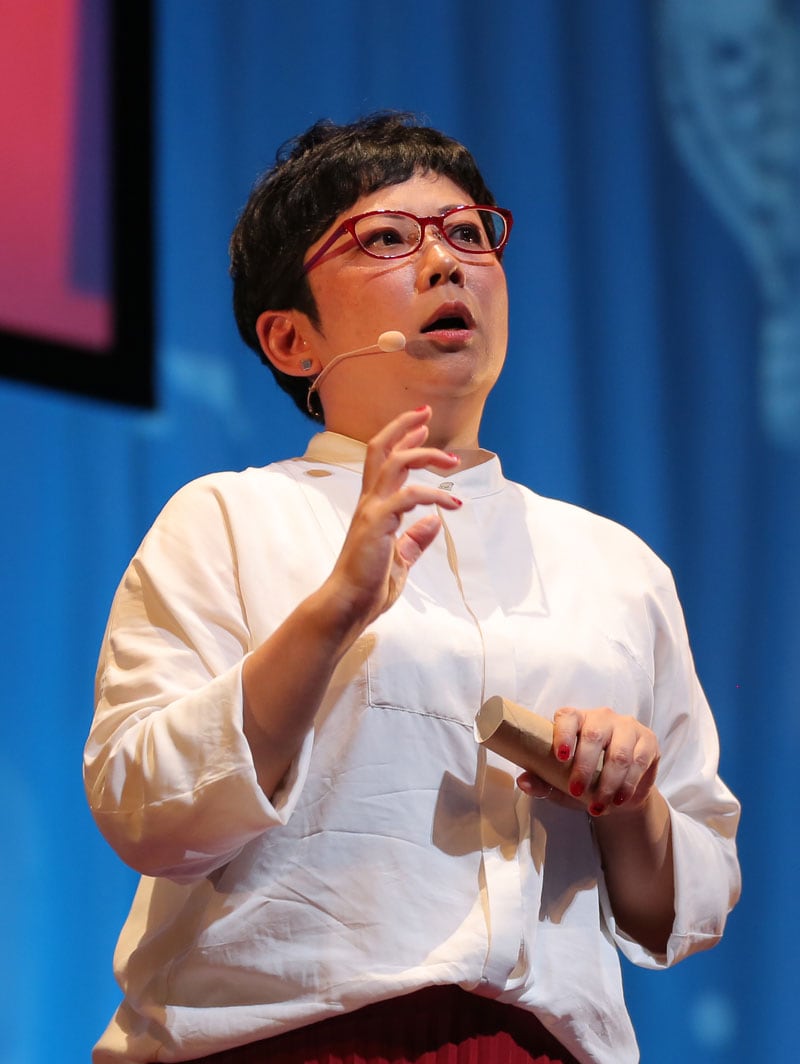 Yuka YamadaTEDxHamamatsu 2017 Speaker
Recycling toilet paper tubes artist
Born in 1971 and now lives in Kakegawa city, Shizuoka prefecture.
The moment you produced values you've never imagined of what is always close to you is always surprising. Ms. Yamada's style of "Recycling art using toilet paper tubes" gives those who get used to throwing away without hesitation in the consuming society a chance to stop and look back.
After quitting a major electric company, Ms. Yamada learned design while she was working at an employment agency and attending a major IT company in SOHO style.
She moved to Shizuoka prefecture when she got married and now a self employed designer. She doubted the situation where what she produced everyday as a designer would anyway be "consumed", then thought discovering new merits in the value of using existing resources. This is how her installation art with toilet paper tubes as a material started. Following her own rules such as no painting or no garbage, she keeps her own view of the world on her works.
Ms. Yamada produces her original art works using what there is without wasting decoration. The ecological style of her activity attracts media attention. Several TV stations, newspapers, and magazines have introduced her art works.
She loves to read books, watch movies, play games, and karaoke. Her favorite foods are cheese, meat, and eggs. Her motto in life is "Never too late from new start".
TEDx Talk
What is special exists in usual lives