Speakers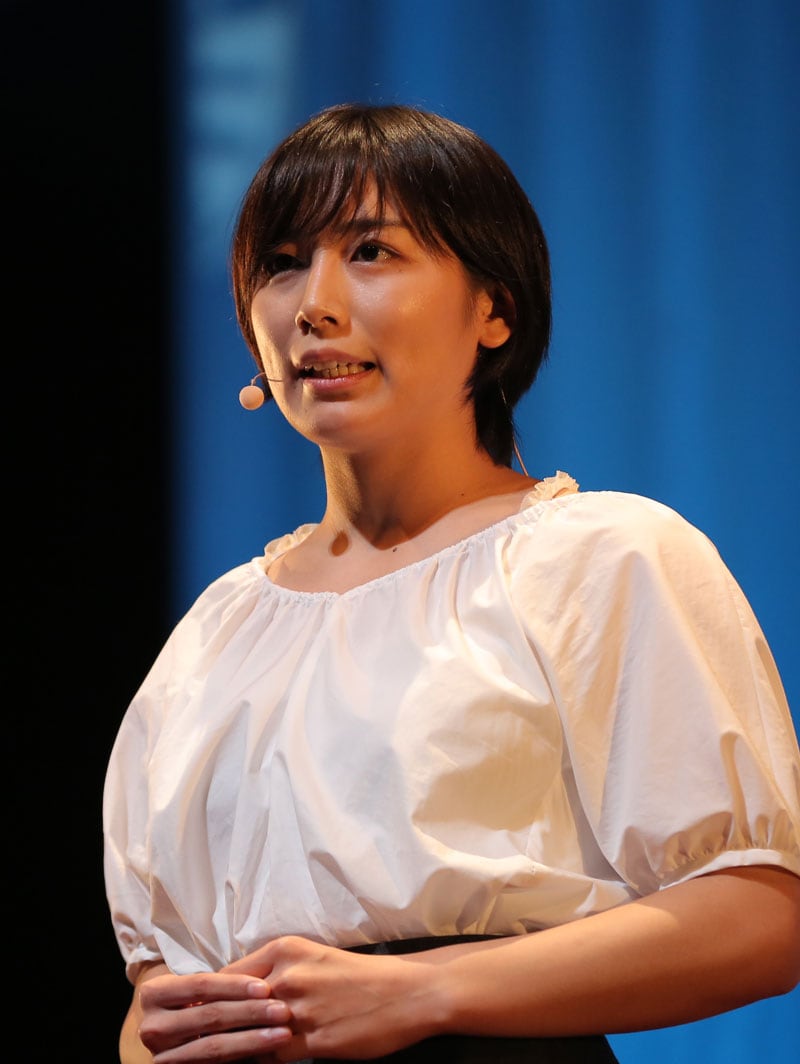 Manaho NozakiTEDxHamamatsu 2017 Speaker
Female Sumo Wrestler
Born in Hamamatsu city in 1996, lives in Kyoto prefecture.
Even if your body is small, you can win big rivals. The girl who was fascinated by sumo got a championship of the World Women's Sumo Championship with her physical ability and competitive sense in the third grade of high school. It was the first Japanese achievement at the lightweight class. She is an ordinary cute female university student at first glance. Hot blood of athletes is boiling in her body.
She began wrestling in elementary school first grade and participated in the sumo competition as the wrestling team at the same year. She was fascinated by sumo wrestling through winning boys and rivals who were bigger than her. In parallel with wrestling, she started sumo wrestling in elementary school fourth grade and won first prize in Japan Junior High School Competition. During junior high and high school, she belonged to the judo club and had compatible three competitions. After winning the World Women's Junior Sumo Championship, she devotes herself to sumo wrestling. She is aiming for senior world champion.
Manaho is very calm and kind, her personality is not sports-oriented. Once the game starts, however, her expression changes completely to the face of an athlete. She says that she likes herself who is playing sumo wrestling. The game finishes in a moment. She has the talent as her sumo wrestler and that let herself be, such as the spirit which is not afraid of that pressure, being positive and switching herself quickly even if she loses.
Her motto in life is Self-control. She is also a female university student who likes Motsunabe (giblet hotpot) and watching Pro-wrestling.
TEDx Talk
Fascination of a quick bout