Speakers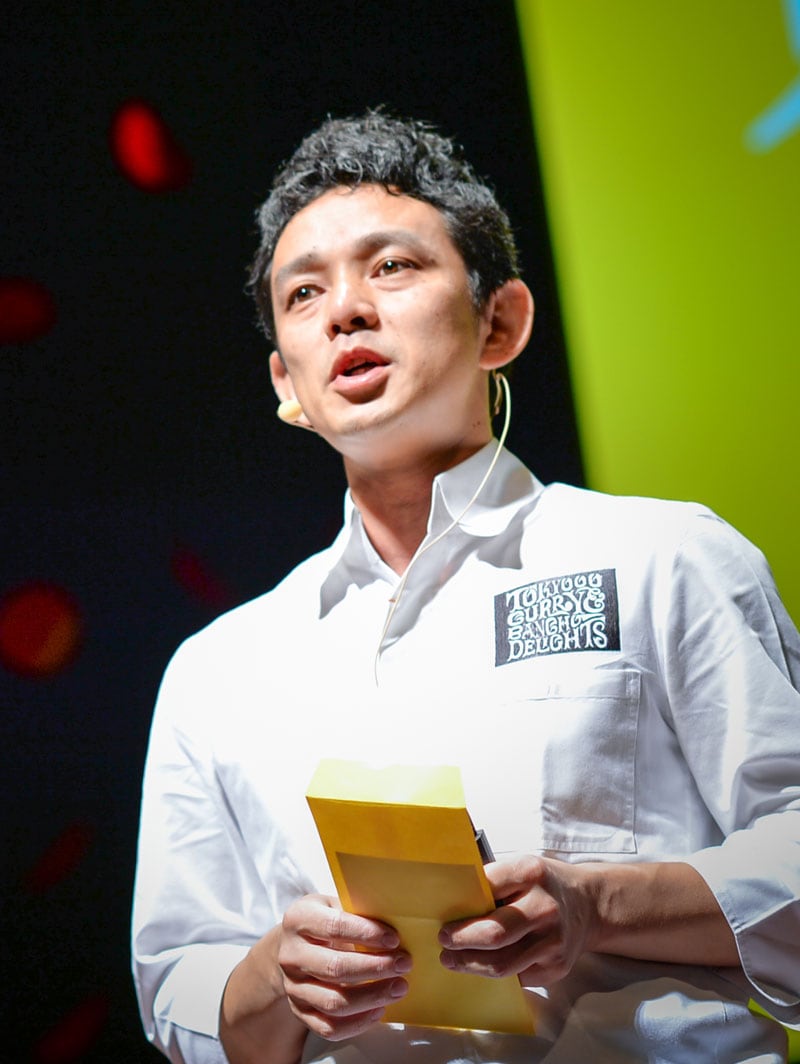 Jinsuke MizunoTEDxHamamatsu 2015 Speaker
No curry no life / Traveling Chef
Born in Hamamatsu,1974. Lives in Tokyo. He does unique activities such as setting up a traveling chef group called "Tokyo Curry Bancho". Because of his activities, he is popular by not only other chefs but also famous people.
After finishing the high school, he had moved to Tokyo for the university. Soon he missed the taste of a curry restaurant in Hamamatsu that he used to go often, so he has been to a lot of curry restaurants, finally he became a connoisseur of curry. He set up the group "Tokyo Curry Bancho" which is composed by twelve men in 1999. Since then, his motto is enjoying the taste of the curry of the times with other people who also loves curry.
Other groups that he set up were "Tokyo Spice Bancho" with Indian and Japanese chefs in 2008, and "Continental Curry Bancho" which aim is to develop Japanese original curry in 2015. More things, he organizes a specialized content creation project of curry called "Eat Me Project".
As you read, his life has been about curry and he will continues curry life.
Books that he published are "Text book of curry" (NHK), "Story of the Ginza Nairu restaurant" (Shougaku-kan), "The phantasmal curry" (Chikyumaru), and more.
His interested thing is Japanese chess, loving to watch professional games, reading essay of the match.
TEDx Talk
The journey over the yellow envelopes.