Speakers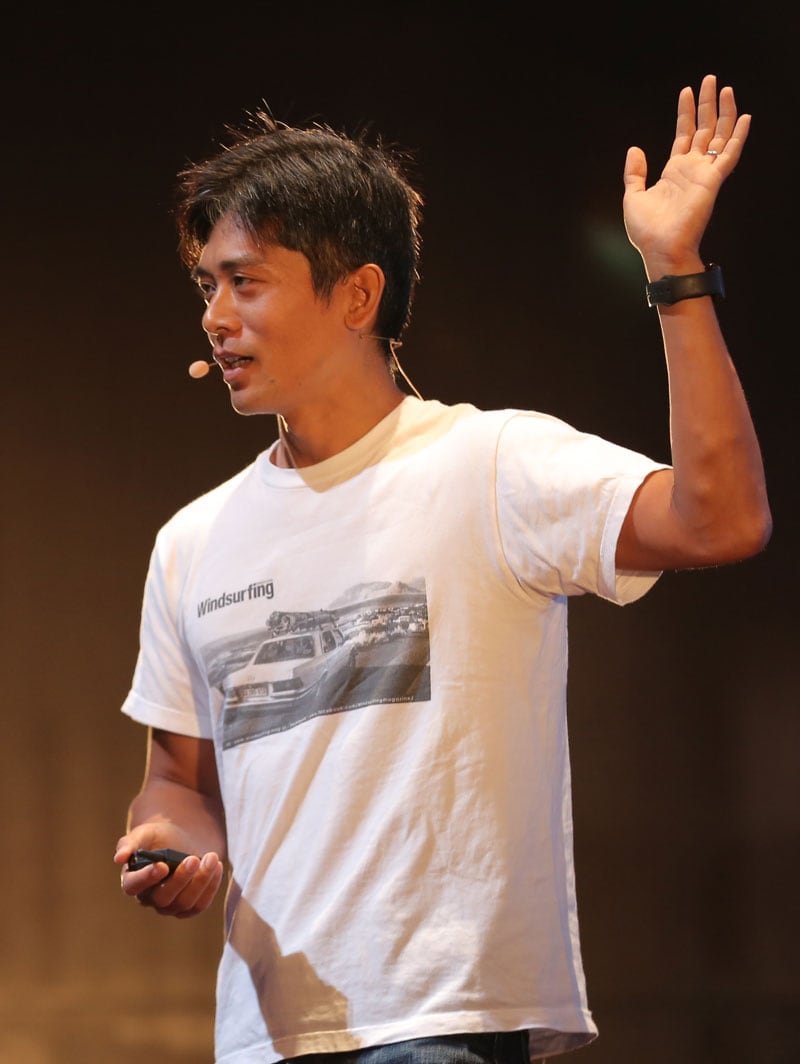 Hiroyuki DoiTEDxHamamatsu 2017 Speaker
Sport Application Developer / Wind Surfer
Born in Kobe City, Hyogo Prefecture in 1975, Mr. Doi currently lives in Hamamatsu City. He wishes to cherish the feeling "I want to improve" held by people who enjoy playing amateur sports. What can we do to make them feel more excited? Such overflowing thoughts are the basis for the Sports App Development Business run by Mr. Doi.
He himself is a sports enthusiast who enjoys windsurfing. He relates to these amateur sportsmen as "team mates." Mr. Doi responds to their various voices with ideas such as "I want to utilize video recording to improve team performance", "I want to change my form with videos showing afterimage" and "I want to easily check my golf swing."
Mr. Doi believes smartphone applications will provide a solution to these needs. He believes that I.T. technologies are not yet fully utilized within amateur sports, but he believes it is a handy tool that supports the amateur sportsmen desires to become better.
His first impression is refreshing and cool, however, underneath this visage is a calculated passion; it is this passion that continues to drive him forward.
TEDx Talk
7-days-a-week enthusiasm