Speakers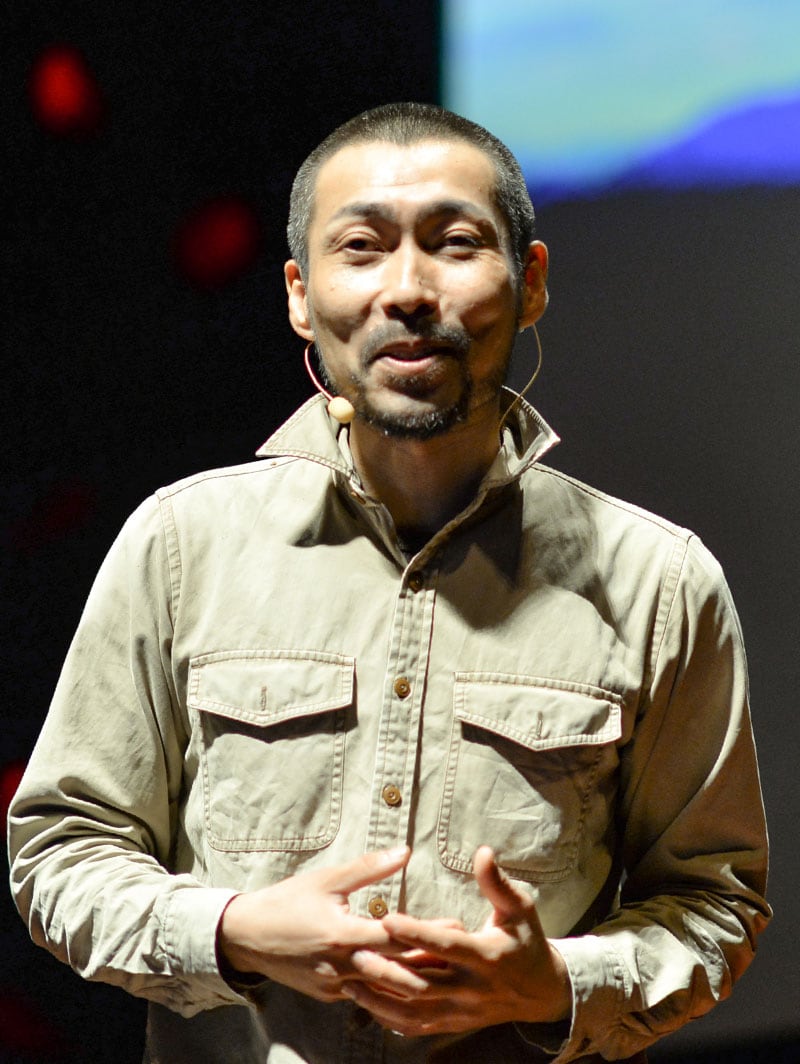 Takeshi MaedaTEDxHamamatsu 2015 Speaker
"A logger in Tenryu", President of Kicoro
Born in Chiba in 1974. He is "A logger in Tenryu" and he logs in Tenryu's forest to create future forest after 100 years.
He realized the beautiful forest in Japan after wandering all over the world, and he decided to become a logger to conserve the forest. He moved to Tenryu for the first time 12 years ago, and had worked the president of "TENKOMORI" – the organization for forest conserving in Tenryu – for 3 years.
Now he expands his action to educate people about forest, such as lecturing in schools, organizing "FUJIMOCK FES" which is a workshop that you can experience from procuring woods to producing wooden crafts, and participating the forest education program governed by Forest Agency. His energetic activity might be based on his childhood when he was playing around rice field and called "insect expert".
Favorite food is ramen. His motto is "You can drink, but don't get swallowed up". Scary-looking but heartwarming character especially when talking.
TEDx Talk
A face-to-face woodcutter connects mountain and town.