Speakers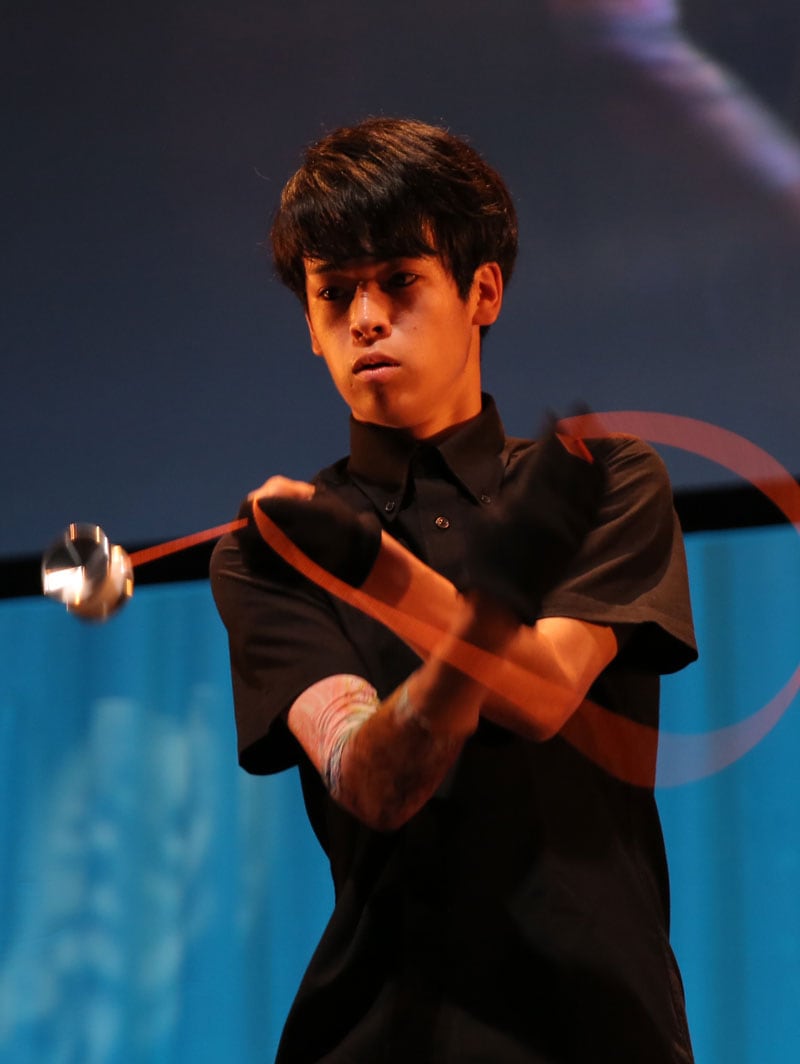 Takumi HakamataTEDxHamamatsu 2017 Performer
Yo-yo Performer
Born in 1999 and lives in Hamamatsu city, Shizuoka prefecture.
When he was 10 years old, his life changed when he met his friend who was playing with hyper yo-yo. This was the start of his fascination for yoyo.
He began to take part in local contests and thereafter he has been aiming to the top of the world yoyo performance at a heat as follows;
Champion at Japan Open Yoyo Championship in Chubu area (2016)
Champion at MOYOSTAGE (overseas) in 4A class and Battle class (2016)
Champion at Japan Open Yoyo Championship in Western Japan (2017)
1st runner up at Asia Pacific Yoyo Championship (overseas) (2017)
At the age of 18, he has already an excellent technique and his stage undoubtedly attracts a great deal of attention.
The body of rotation he releases moves organically as if it was alive, and in the next moment it draws a beautiful parabola in the air, repeating a precise motion like an operated machine program, and comes back to his hand. Yoyo and he himself move in a lively way in time to the music.
Hakamata, who is staring at his yoyo with shaking his shoulders to control his breath, is both a performer and athlete. At the very instance the music starts, we cannot turn our eyes away from the yoyo released from his hand.
He belongs to Team Yoyo Creation and now a third year high school student at Hamamatsu Kaiseikan high school. He likes fishing and his favorite food is tako-yaki.
TEDx Talk
Light at the end of the tunnel