Speakers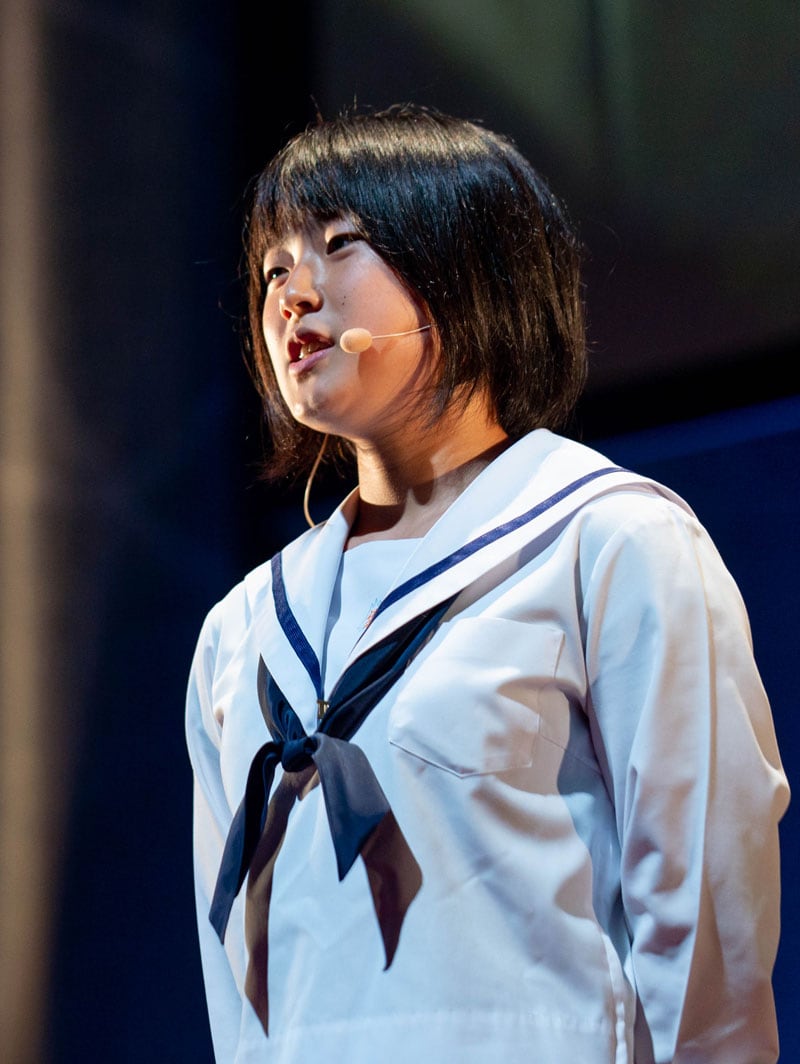 Akari ImaiTEDxHamamatsu 2018 Speaker
Baseball team manager at branch school of prefectural high school
Born in Hamamatsu City in 2001, lives in Hamamatsu City.
Ms. Imai lives in Tenryu Ward which is a mountainous area located at the northern end of Hamamatsu City and at the prefectural boundary between Aichi Prefecture and Nagano Prefecture. It takes 20 minutes' drive to go to the nearest store from her house. Her hometown is surrounded by mountains and nature. She grew up playing in the river in summer.
Many young people leave this town to go to high schools. However, she chose to go to her local high school, Sakuma Branch. It's a branch school of Kohoku High School, which was formed by combining three high schools, former Inasa High, Kiga High, and Mikkabi High. There are only 69 students in the whole Sakuma Branch, and they share one schoolhouse with a junior high school in the area.
She joined volleyball team when she was in junior high, but there was no volleyball team in the branch school. So she became a manager of the baseball team because of the influence of her elder brother who was in a baseball team. When she joined the team, there were 17 members including her and there will be only 6 members left when the seniors retire in next March. While she thought she should do something to cheer up the team, their head coach said "Our baseball team exists to excite this area." These words led her to come up with an amazing idea and her efforts eventually changed the local community…
Her motto is "You've got to do what seems like you cannot do!".
She aims to learn psychology at university and become a certified psychologist in the future. She is a young sweet second-grade high school student who loves to see stars and loves rice omelette.
TEDx Talk
The Great Power of a Small Sign