Speakers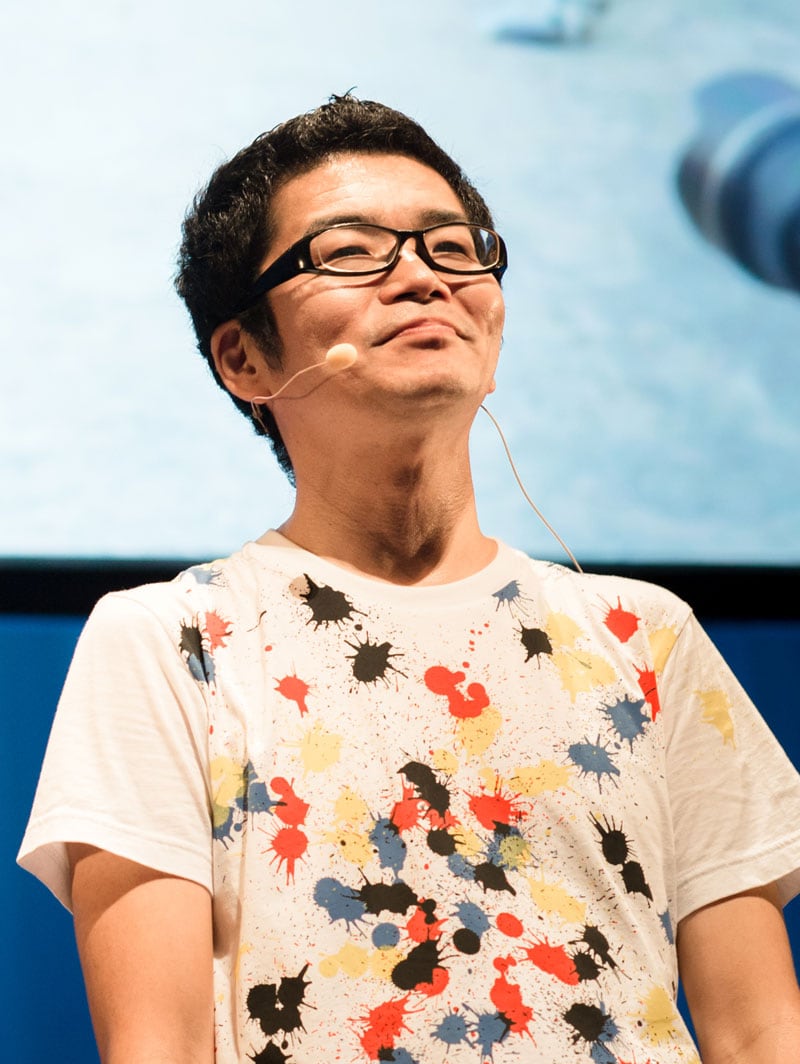 Masahiko SugiyamaTEDxHamamatsu 2016 Speaker
Photographer
Mr. Sugiyama was born in Shizuoka city in 1972.
He doesn't like to be compared with others and to be same as others. He had quitted the company-employee life and became a photographer at his family's photo studio to recover the sense of himself. However, he felt that anyone can take such commercial photos and asked himself again what the sense of himself was. Having pursued what only he could do, he finally carved out a career as a new type photographer.
He started a project that photographs reproduce the impressive scenes of popular animations acted by company employees and held "Company Fighters Salary-mandom Photo Exhibition" in 2011 at Shizuoka Granship. 1200 people came to the exhibition and it became a topic. He uses the least composition and takes dramatic scenes by making the photographic subjects act. He named such style of taking photos "Japanimation" as they are like scenes of Japanese animations and keeps taking high-impact photos.
His constant career is the dramatic series of several kinds of working people from fire-fighters to athletes. Many requests come from outside Shizuoka prefecture such as Nagoya city, Osaka and Hiroshima prefectures. He is also active as a "Town-renewal photographer" all over Japan as he promotes moving to local areas and takes photos of high schools in islands to cheer up the clients' home towns.
He is also an environmental active person and his typical activity is a long-term workshop on making personal chopsticks. He has a side of "Mr. Sugiyama of personal chopsticks", too. Needless to say, he uses his own chopsticks. He has various hobbies such as disk jockey, video jockey, slow life and riding bicycle. He has something eccentric, but has a sensitive feeling at the same time.
TEDx Talk
What "Enjoying completely" taught me