TEDxHamamatsu 2015
TEDxHamamatsu 2015 successfully ends. We appreciate your participating!
Dear TEDxHamamatsu supporters,
Thanks to your kind supports, the first TEDxHamamatsu event on Sep. 27th successfully ended. Our staff has been working for the day as a community since we got a license from TED HQ.
We are now under editing the speakers' talks to spread the ideas to world. We really appreciate your support to hold the first TEDxHamamatsu event, and we hope that you will continue to assent our community activities.
Sincerely,
Tetsuya Kawaguchi, TEDxHamamatsu organizer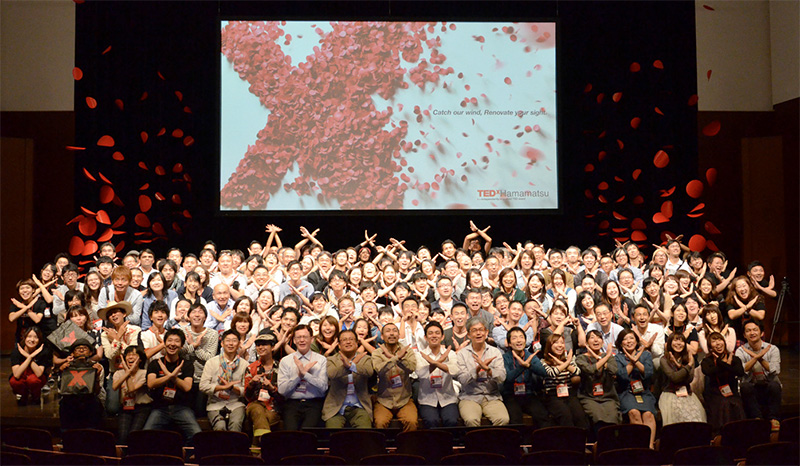 Theme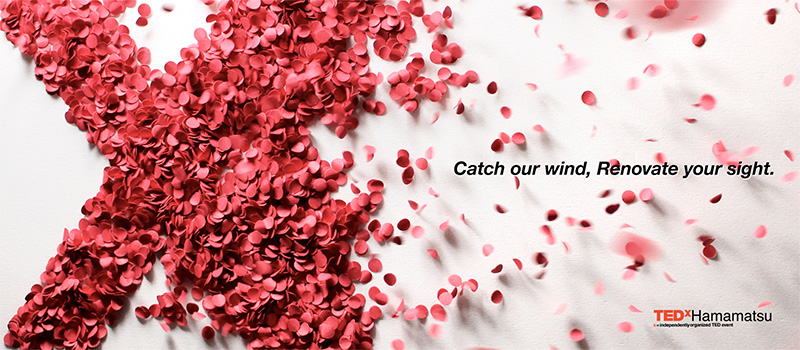 Catch our wind, Renovate your sight
The scene is different when you see from sky and ground.
The chance to change your sight is, however, getting fewer and fewer without realizing it.
The first TEDxHamamatsu event aims to rediscover the attractions of Hamamatsu which
you can firstly realize with renovated your sight. Our goal is to share the "ideas" with you, and spread out as a result of rediscovering the attractions.
Hamamatsu has a notorious strong wind in winter called "Enshu no Karakkaze", which means the winter strong wind in Enshu area. But when you change your sight, you'll realize the wind make us not only hard and tough, but power such as generating electricity with wind turbine or making the kite fly in Hamamatsu festival.
Catch the wind to fly up to sky and you can find new scene. We hope TEDxHamamatsu will be "the wind" for you.
"Catch our wind, Renovate your sight"
Speakers
TEDxHamamatsu 2015 Detail